Feb.13, 2020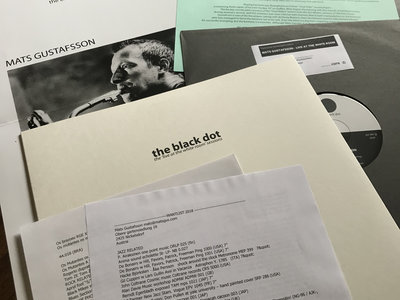 it is out!
Online exclusive deluxe edition of the LP, only 50 copies, each copy autographed by Mats, with liner notes by Byron Coley, 11×17 poster from the show this was recorded at, MP3 download card, and Mats' personal 3-page vinyl wantlist  with OBI insert, in a resealable PVC sleeve!! Black vinyl. Super limited!!
a new solo lp – strictly limited edition of only total 200 copies….. out of which 50 is signed in a superstrict limited run.
played on saxophones and 3 vinylkillers — it is all about icehockey and fishing (!!!)
released by the Canadian label "the black dot". BC based record shop with no opening hours!
buy it here:
https://blackdotrecords.bandcamp.com/album/dot-002-wantlist-in-the-black-dot-world-of-adventures