Feb.18, 2017
soon.. premiere… molnens bröder….. directed by Lars rudolfsson…. music by Fire!
playing the whole of 2017….
23 rd feb 2017 — world premiere in stockholm at DRAMATEN  –
http://www.dramaten.se/repertoar/molnens-broder/
with a video clip included.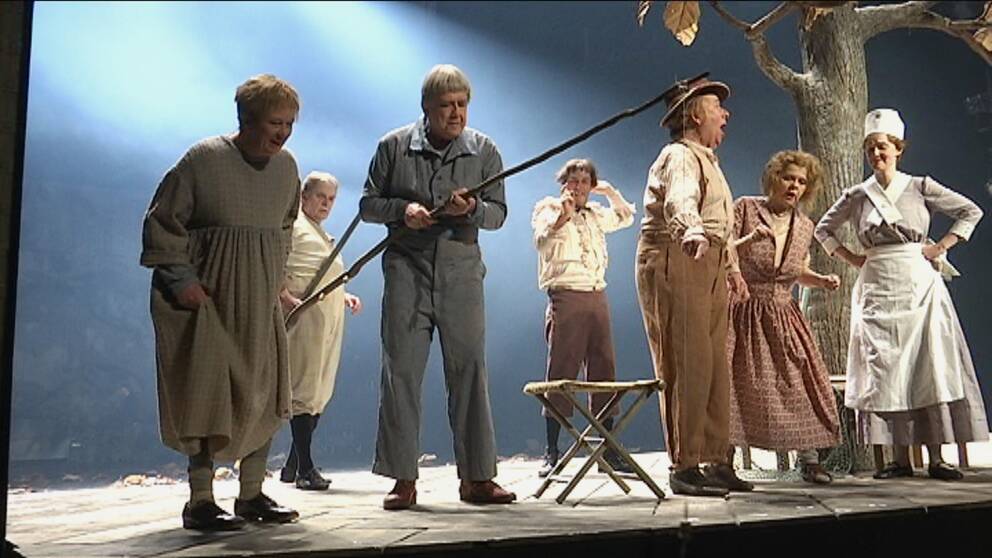 NB – some of the performances will be translated to English:
10 march
11 march
19 march
24 march
28 march
11 april
The improvised and composed music by the experimental ensemble Fire! will be the hub and the flow in the play Molnens bröder (The Brothers of the Clouds), that opens on February 23rd on Sweden's National Theatre in Stockholm, The Royal Dramatic Theatre – also known as Dramaten. The ensemble of 17 actors will create frictions and parallel layers of poetic beauty when interacting with the musicians. Mats Gustafsson, reeds and organ, is the musical director and will be on stage together with Johan Berthling, bass and organ, and Andreas Werliin, drums and  percussion.
The play is based on two novels by Swedish author Barbro Lindgren; Eldvin and Molnens bröder. It is set in a 1920's asylum and tells us poetic tales of deep sorrow and wild fantasies.
The director Lars Rudolfsson has been the Artistic Director at the independent theatre Orionteatern for many years and has created spectacular performances of international acclaim.  A close collaboration with Benny Andersson (ABBA) has added to his performances.
Fire! And Rudolfsson collaborated in the play Det flygande barnet (The Flying Child) by Roland Schimmelpfennig in 2015. The production was highly acclaimed for the way music and text interacted. Rudolfsson and Gustafsson met already in 1990 when they worked together with a version of Woyzeck by Georg Büchner at Orionteatern in Stockholm. Again with a strong focus on the interplay between improvised music and acting.
The trio Fire! has positioned itself as one of the most creative international units of experimental music and has collaborated with  Jim O'Rourke, Oren Ambarchi, Refused, Stephen O'Malley, Mariam Wallentin, Martin Hederos, Loney Dear, Thomas Öberg and many others, either in a trio setting or in the large Fire! Orchestra setting. Tours in Japan, Australia, New Zealand, Brazil, Russia, USA and Europe has been flanked by numerous releases of albums on the norwegian label Rune Grammofon
Molnens bröder will be performed during the whole year of 2017 and therefore mark a very special year for Gustafsson and Fire!. Regular touring is put aside and full focus is given to this unique play.